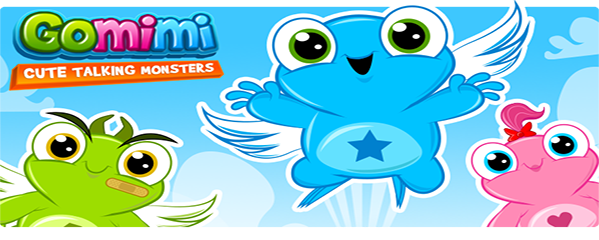 Meet the Gomimis: Blue, Green and Pink.
You can literally talk to the Gomimi monster by using the mic button or by just typing your text.
You can ask him to do anything such as telling jokes or stories, do funny things and even solve simple math problems. Tickle the cute monster to make it laugh, or drag and hold to move him around.
Just don't forget to feed the hungry little creature once in a while!
You can play fun and challenging games and earn coins which will enable you to buy food or special hats.
This Tamagotchi and voice activated game is highly recommended for Kids of all ages.
Adults would also love playing this interactive and educating game.
♥ Enjoy! ♥
It's like Siri for children but cuter 🙂
► Brought to you from the makers of Noogra Nuts and Run Cow Run