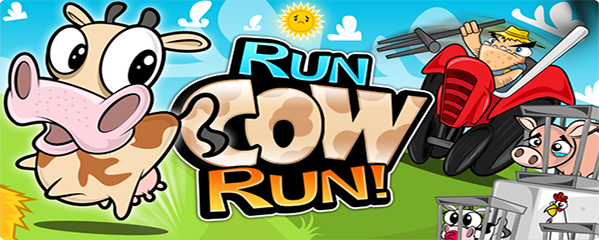 Cool and fun runner game.

The game the meat industry doesn't want you to know about!
One day, the little cow realizes what happens to all of the farm animals and makes an escape for her life!
While being chased by the vicious farmer, she rescues other farm animals from their cages and tries not to end up as a steak in the farm's slaughter house.
Jump over obstacles, slide under windmills, set the farm animals free and collect coins to purchase unique power-ups that will help the cow make it to freedom!
DODGE the angry farmer.
Go vegan, save the cow!
Some of our reviews:
androidtapp.com
androidmag.de
unigamesity.com
best10apps.com
ourhenhouse.org
teamearthling.com
android-igrok.ru
vista-se.com.br
unleashed.org.au
techtudo.com.br
tamindir.com
ilovefreesoftware.com
Keywords: indústria da carne, vaca, 牛, 農場, 菜食主義者, 달려라 소야, vegetariano, Diventa veg, Corri Mucca Corri